Consumers now expect to be able to get things, talk to someone, and do what they want at any time. That's led to a divide. Some companies and products provide such a perfect, seamless experience that it has raised the bar. In fact, it's so easy and seamless that we kind of forget to be impressed. But what they're doing is making the ones that don't deliver that kind of great experience all the more obvious. – Susan Weinschenk, Chief Behavioral Scientist and CEO, The Team W
Your Looks Alone Won't Keep People Loyal
In lieu of Victoria's Secret recent troubles, I'm brought back to an article I wrote a few years ago called "What Makes a Luxury Brand?"  If you haven't heard:
"Victoria's Secret, perennially #1 or #2 in the Apparel Retail category in Brand Keys' Customer Loyalty Engagement Index, dropped to #4 in 2016, #6 in 2017, and #10 in 2018. This year it sank to last place in the ranking, #19." – from Media Post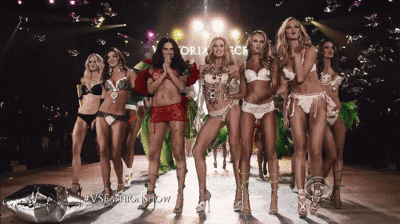 I wrote in the aforementioned article, "For something to be truly luxury, it must first be something that is wanted, coveted by an audience that feels its price – whatever that may be – is worth it. And to be worth it, that item must be made of the finest quality, with substantial attention to detail, and a clear understanding that this item will last a lifetime."
My opinion hasn't changed. And may I be bold as to state that it's the merits of this opinion that has Victoria's Secrets in the conundrum it now faces.
For the men reading this, let me enlighten you on the secret of Victoria's Secrets: the bras are poorly made, the staff is inadequately trained, the fit is awful.
I'm convinced the reason most women are wearing the wrong sized bra is because they likely walked into a Victoria's Secret and were told by the staff they were a 36B or 36C – one of the only two sizes my informal survey of friends were told was their size by an employee of Victoria's Secrets.
But Lilian, you're thinking, surely Victoria has done something right? How could she have existed for so long?
And you'd be right to think that.  
The answer is simple: Victoria's gotten far because of her looks.
And when I say "looks," I mean her marketing.  Next to Rolex, I think Victoria's Secrets has one of the most ingenious marketing departments in the world.
I'll prove it.  Every man reading this knows about Victoria's Secrets.  But how many men know about Intimissimi?
---
Intimissimi can be equated to the Victoria's Secrets of Europe, although they're slowly coming Stateside (thanks, coincidentally, through a relationship with Victoria's Secrets).  I came to understand just how poor VS's quality is when I first shopped in Intimissimi's Paris boutique almost ten years ago.  I also discovered then exactly how a bra should fit (and learned I was most definitely not a 36C) by a staff that took time to properly measure and fit me.
Most luxury lingerie stores will do this, with the staff being especially dedicated to making sure you leave with the right fit. Victoria's Secrets, in my experience, does not.
But back to VS's marketing.  The team did such an extraordinary job in making VS look good that they didn't bother to invest in properly training their staff nor in producing a superior product. Then, the company started increasing the price of their ill-fitting bras without ever addressing the quality issue.
Now, along comes the #metoo movement, where more and more women are no longer comfortable with being objectified, and VS's biggest marketing vehicle – the runway show – now becomes radioactive to a brand that grew from telling women to be sexy. 
What's the lesson here?
If you want to call yourself a luxury brand, make sure the quality of your products fit your image.  Marketing can take you far, but eventually, someone's going to ask what exactly they're paying you for.
---
Thoughts? Let me know.  
See you in two weeks.
---