"

A year from now you may wish you had started today.

"

– Karen Lamb
Madness, Yes?
Several years ago, I was inspired to write an article called "When is Luxury Worth It?" after reading one of New York City's most expensive restaurants lost a star when the New York Time's food critic found the dining experience far from worth the price tag.  He didn't complain about the food as, apparently, the quality was still there. But the service left a lot to be desired.
I continue being fascinated with the luxury industry and you should be, too, whatever industry you're in.  It's a world where logic and common sense have no place, up is down, out is in, and $1.6 million gold toilet paper makes sense to someone.
From the manufacturer, "As you use the toilet paper 24-karat gold flakes will fall onto the floor and your behind taking you to another level of sophistication."
Uhm, okay.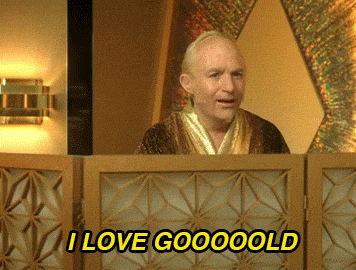 As daughter to an engineer – who will be the first to tell you I am definitely my father's daughter when it comes to reasoning — my mind runs on logic and rationale. Which is, perhaps, why I find the luxury industry so titillating.  That a person can spend an obscene amount of money to own an object that tells time or that carries around one's belongings or protects one's feet is a study in the irrationality of the human mind.
Having worked with clients in this industry for so long, I happily dine at the table of the Mad Hatter.
If you've been to the some of the dinners I have, you'll realize how close to literal this statement is.  Some of these people are really quite mad.  
But it's in this madness that marketers such as myself get to the soul of what moves consumers.
Which brings us to why.  When is it worth it to choose a Louis Moinet over a Timex? A Goyard over a Samsonite? A Louboutin over a Nine West?
Luxury is, and will always be, about emotions.  I can't tell you the exact reason why someone would spend $379,261 on a second hand Hermes Birkin handbag, but I can guarantee you the reason lies in something deeply personal to both the giver and recipient of that bag. That Birkin is fulfilling a need that nothing else can.
Madness, yes?
---
As you're considering how you're going to sell your next big-ticket item, you must begin at the soul of the customer.  For some, this may seem like Marketing 101, but you'd be surprised at how many brands seem to forget this. 
So many brands seem to believe that just because they've "made it," they can produce anything they want and customers will buy it.  It's this faulty thinking that got Dolce and Gabbana removed from Chinese retail websites.
"Yesterday, Xiang Kai, a director and writer based in Shanghai, burned more than $20,000 worth of Dolce & Gabbana products, including coats, a vest and bags. A previous fan of the brand, he said he also threw his shoes and watches from the label in the trash.

'The purpose of burning my clothes is to awaken the Chinese people and the Chinese nation,' said Mr. Xiang, who posted photos online of his products in flames. 'Some people say you've wasted a lot of money. I'm willing to waste this money for the nation's dignity.'"
Madness, yes? Both in the literal and figurative sense.
As you're designing your next marketing strategy, ask yourself:
What is it about your product that encourages otherwise rational human beings to eschew reason in favor of owning your product, no matter the cost? And what can you do to consistently maintain that loyalty?
Thoughts? Let me know.  See you in two weeks. 
---