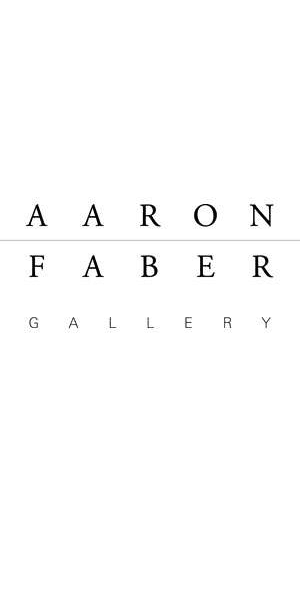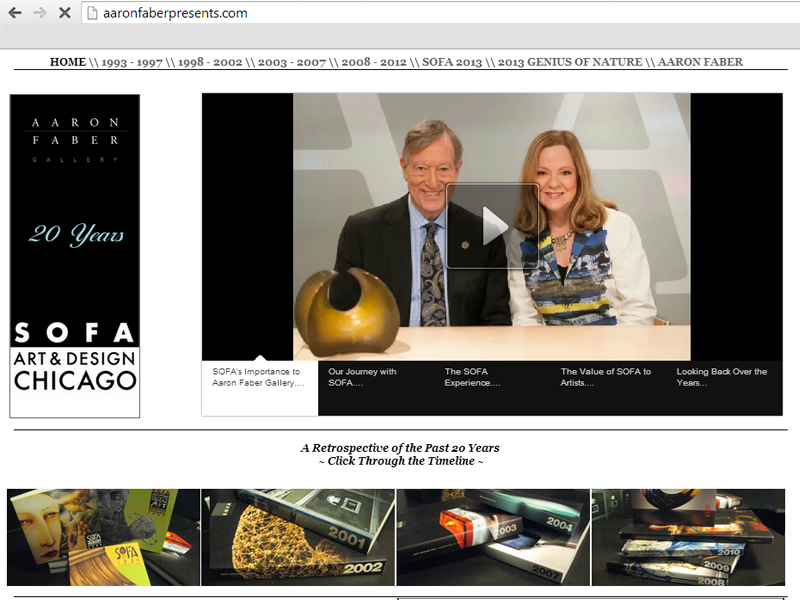 CLIENT
Aaron Faber Gallery
SERVICES
Brand Messaging
Storytelling
Website Design
Graphic Design
Aaron Faber Gallery was one of the original supporters of the Sculpture, Objects, Functional Art + Design Exhibition, otherwise known as SOFA, when founded in 1993.  So when the 20th anniversary of the landmark SOFA Chicago expo approached, Aaron Faber wanted to do something online to honor their long term relationship with the show.  They gave us access to archives spanning twenty years, then left us to conceptualize their vision for an online tribute.
Twenty years is a very long time, especially considering the number of moving parts that go into exhibiting at SOFA.  For weeks, we sorted through an abundance of information before finally deciding to create an Online Retrospective Museum.  This museum would showcase some of the most important events between Aaron Faber and SOFA Chicago in their twenty year relationship.
We arranged a video introduction of the museum with Aaron Faber Gallery owners, Patricia and Edward Faber, and additional video interviews with Patricia Faber discussing some of her favorite works from past SOFA Chicago shows. We also digitally reproduced many of the archive pieces, including several SOFA Chicago catalogs from the past twenty years.
The finished product told a very vivid story of how mutually beneficial the relationship has been between Aaron Faber Gallery and SOFA Chicago.  Take a look.