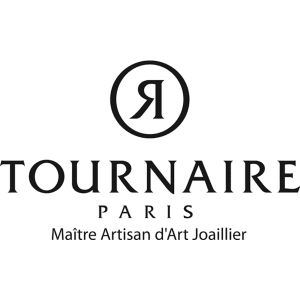 The Lilian Raji Agency was introduced to us when we first started doing business in the U.S. Lilian's expertise and extensive knowledge of PR and marketing was invaluable in helping us determine how we should proceed in this market. She openly shares her vast network of relationships to help us advance our business, connecting us with the right people at the right time. She's very passionate, results-driven, and unafraid to tell you if she feels there's a better, more cost effective way to do things. Her strict attention to detail and determination to get things done right the first time are strong assets that have helped us see a substantial return on investment in our work together. Having worked with her several times over the years, Lilian and her team have consistently done an exceptional job with us and the other companies we've recommended to her. It's always a pleasure to work with Lilian and her team at The Lilian Raji Agency.
Frederic Saint-Romain
President
Philippe Tournaire
BRAND MESSAGING & STORYTELLING
Did you know the Jaeger LeCoultre Reverso watch, so named because the watch case can be flipped around, was invented to satisfy polo players who wanted to wear watches while on the field but were afraid of breaking the watch's crystal?
Do you know how many times Lilian told this story while selling luxury watches at Tourneau? Not just to customers, but also to their friends! Customers would bring their friends back to the store so she could regale them with stories about the new purchase.
What exceptional stories do you have about your company that compels customers to bring their friends back to a store to hear it being told?
If you're struggling to answer that question, then we can help.  We are experts in helping you dig deep into your company history to find those compelling stories that define your legacy.  We then translate those stories in such a way that customers become passionate about hearing – and repeating – it.
Contact us to discuss what we can do for you. 
Do you know why Oprah Winfrey could make unknown brands a household name in less than an hour? Because Ms. Winfrey cultivated a trusted advisory relationship with her vast audience.
All media people (journalists, writers, producers and editors) seek to do exactly this – make their publication, program, segment or column a trusted source of information for their audience.  When they tell a story supporting a particular company, they do so because they're convinced that company will deliver to their audience as endorsed.   And unlike some practices common outside the U.S., a positive story by reputable media people can never be bought – not even through advertising.
We've spent years cultivating relationships with some of the most trusted media people in the U.S.  so they listen when we want to introduce them to a new company.  We work to help them understand your story; and when timing is right, we persuade them to share your story with their audience.
Contact us to discuss what we can do for you.
SOCIAL MEDIA
In the early days of the internet, there were only forums and chat rooms where people who never met could boast or trash a brand.  Now there are blogs and Facebook and Twitter and Pinterest and YouTube and Four Square and so many other places where people who will never meet tell anyone who wants to listen how they feel about a company. And those who are listening need only click a "share" button to tell even more people how one person feels.
Improperly navigated, social media can be a dangerous place for a company. Approached thoughtfully and respectfully, however, social media can be one of the more cost effective, digital marketing tactics of not just telling your story, but also controlling the narrative.
We listen, monitor, and pay close attention to just what is being said about you in the wild world of social media.  We then identify the people who are listened to more closely than others and find a way to make them your ally.
And as we're paying close attention to what is being said about you, we're also telling your story through our Content Strategy services.
We create the narrative.  We monitor the discussions.  We reward those that share your message.  We engage those who want to know more. And we do all of this without aggressively pushing your agenda.  We don't need to – the fans and followers we cultivate will do that for you.
Contact us to discuss what we can do for you.
The number one challenge of any social media program is content.  And not just content – creative content! Content that is not agenda pushing!  Nothing turns off fans faster than feeling like they're being sold.
Content must appear organic, must entertain, and while you can promote a little bit, you better do so while making your fans and followers laugh, or cry, or get angry about a social injustice. Your content must evoke an emotion.   Otherwise, it's just another ad. It's just you telling them to buy your stuff.
Do you get where we're coming from?
We create content that provokes an emotion. We aim for desire, but often laughter gets more of those valuable "shares".
Within your Social Media Strategy, we create emotion-evoking, shareable content for you across major social media platforms.
Contact us to discuss what we can do for you.
Great Gatsby Content Strategy for Prestige Promenade Facebook Posts
Cocktail Party for Ikeuchi Organic at Daniel Restaurant in Manhattan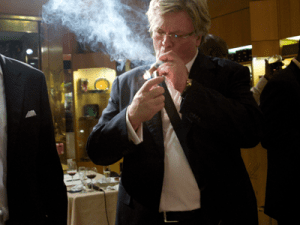 Ron White at S.T. Dupont Boutique Launch, Davidoff Madison Avenue
EVENT MANAGEMENT
So, a friend of ours really only drinks German wines, although a French martini is her go-to cocktail when the evening necessitates.  She can, however, be persuaded into a scotch, provided it's from one particular brand, and the scotch is no younger than 21 years.  Very specific, yes?
Years ago, our friend was invited by this brand to an exclusive dinner and tasting, where she was completely immersed in the brand's story and taught the subtle nuances in taste between the varied years of the legendary scotch. And while there are a handful of scotches that are suitable alternatives, our friend will argue against this simply because she's been immersed in that one brand's lore.
What's our point?
Put together an extraordinary event. Immerse your customers in your brand story so they walk away from the event knowing it by heart.  Watch your brand advocates and loyalty grow.
We love putting together events such as this, where everyone leaves, happily tweeting, Facebooking, FourSquaring, blogging away what a fantastic experience they just had with this company and now their friends, fans and followers really must know all about it.
We can work from beginning to end – identifying and securing location sites, identifying contractors and vendors to aid with production, creating and managing guest lists, designing a unique publicity campaign to support promotions of the event, and identifying sponsors to help offset expenses.
Or we can work in partnership with your trusted event coordinator, providing media relations support to ensure maximum press coverage.
And when investing in a grand event is more than what you'd like to do, we can also identify upcoming events and promotions that fit your identity and negotiate favorable terms for your involvement. We ensure your company receives prominent recognition in the sponsorship, while making certain all aspects of the final negotiated terms and conditions are upheld.
Contact us to discuss what we can do for you.
Our last Lilian story….although she'll happily tell you more if you ask nicely.
Years ago, she worked with Tourneau in their sponsorship of the Ferrari Challenge at Road Atlanta. Her responsibility was to manage Tourneau's booth, which featured exclusively Girard Perregaux timepieces.  Lilian spoke to many at the event, mostly Ferrari owners, who were not familiar with GP or their partnership (at the time) with Ferrari. On the days following the event, she sold more GP's in two weeks than she had in six months.
You'd be surprised how many companies are first discovered through their association with another company.  What's more, how two companies working together can make more money when each company introduces their fans to the other company.
We can help you find a non-competing, parallel company that shares your values, marketing goals and objectives and come up with a way where the two of you working together will earn both of you more money, more market share, and more buyer preference.
We bring you both to the table to explore options. These meetings can lead to co-branding opportunities, marketing alliances and partnerships, joint loyalty programs, entertainment marketing, sponsorships, or cross-promotions, all for which we remain by your side to manage details and fulfillment.
Contact us to discuss what we can do for you.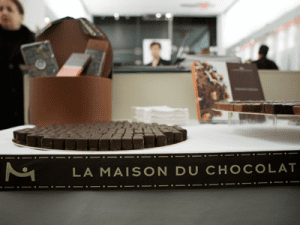 Partnership with Maison du Chocolat for the Jewels of France Exhibition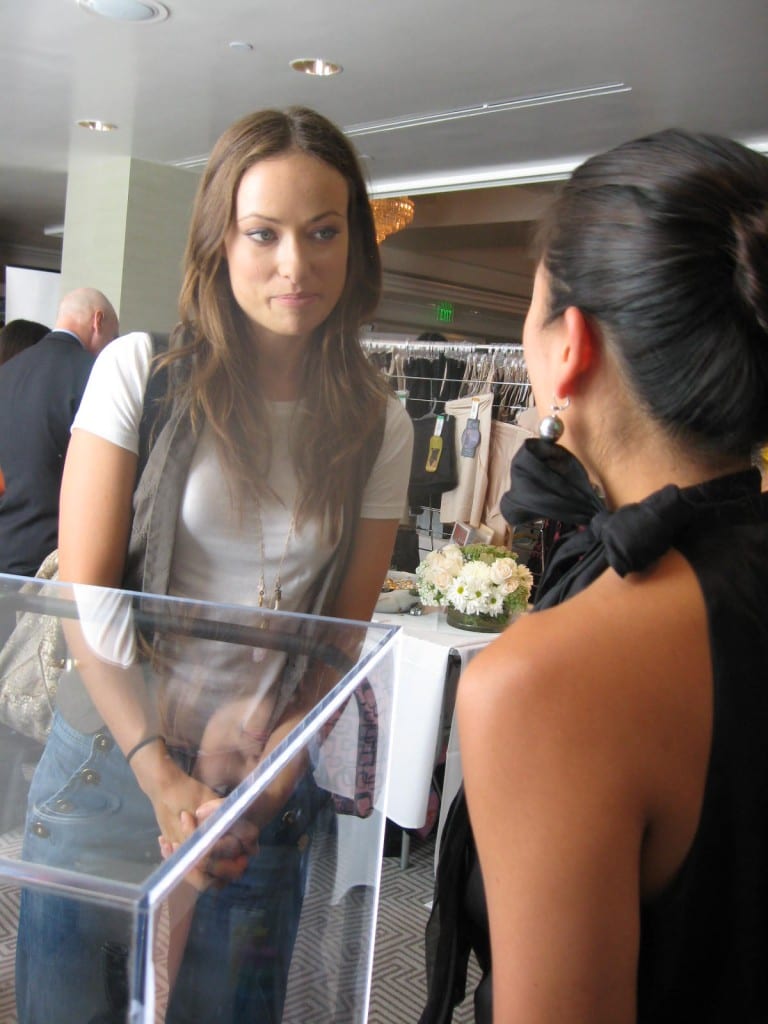 Introducing Olivia Wilde to S.T. Dupont
There are people who have created a far reaching podium of fans and followers who pay close attention to their every action.  Some of these people are television and movie stars, others are just everyday people who found a niche and built a following from it.  We maintain a constantly evolving awareness of these people, paying close attention to who they are as a person, verifying the extraordinary power of their reach, and determining how they can become advocates for you, sharing your story to their vast audience.
When your best Influencer is an actor or actress, we tap our network to discover how we can introduce them to your company.  Once they're engaged, we secure visual confirmation of the relationship that can be shared with your customers to demonstrate just how valued you are by the people they respect.
Contact us to discuss what we can do for you.
Anytime you see a product prominently displayed in a television show or movie, the company has most likely paid handsomely for that feature to happen.  Every once in a while, however, a product gets a big screen close up simply on the merit of its fit into the story.  We're skilled at finding those rare opportunities where a product's usefulness to a movie or television show is its only price of admission.
When this is appropriate for you, we find the right opportunities and introduce your company to those with the power to say yes.  And if your budget allows for it, we can also aid in getting your products written into the script.
Contact us to discuss what we can do for you.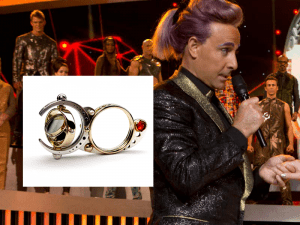 Claudio Pino Jewelry featured in Hunger Games: Catching Fire