We have a legacy of doing exceptional strategic planning for luxury brands, both large and small — from media relations that lands our clients front page of the New York Times Style section, to social media and digital marketing that honors 40 years of Manhattan retailing excellence, to event management across multiple cities in one week.  But rather than extol our own virtues, we'll let our work — and our clients — speak for us.
Contact us to discuss what we can do for you.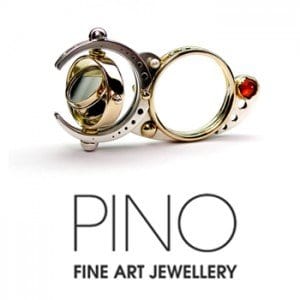 The Jewelry Artists of Quebec exhibition at the Aaron Faber Gallery, New York, was a real success. This was an extremely well-planned event, thanks to the Lilian Raji Agency. The catalogue was fabulously designed, as were the amazing website and promotional tools. The media response to the PR work was excellent, as was the organization of the VIP cocktail events, seminars, professional meetings, and the opening. Everything was meticulously planned and carried out perfectly. I was extremely grateful for and impressed by the expertise I witnessed and the generous feedback from the exhibition. It really went beyond anything I could have expected, and I would like to thank the Lilian Raji Agency for its dedication, goodwill, and professionalism. I truly believe that the services provided by Lilian Raji were exceptional, and I would not hesitate to recommend her to anyone. 
Claudio Pino
Designer
Pino Fine Art Jewellery
Case Studies of Some of Our Best Work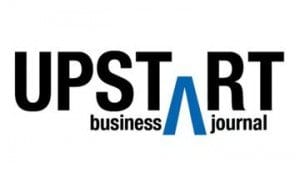 I met Lilian while I was working as an editor at National Jeweler, and was instantly impressed by her energetic personality and her knowledge of the luxury market and its various players, in the jewelry, timepiece and fashion realms. She has a strong understanding of what editors are looking for in a story, how to craft a pitch in a way that grabs attention and how to help editors do their jobs better. In short, she gets it. I would wholeheartedly recommend her to anyone seeking public relations services.
Teresa Novellino
Senior Producer
Upstart Business Journal
Selections from our Portfolio
The Jewelry Business Speaker's Panel for Jewelry Artists of Quebec
Aaron Faber Gallery presents the Watch Collectors' Roundtable
Matthieu Cheminee discusses his work for Jewelry Artists of Quebec
Aaron Faber Gallery 40th Anniversary
Dubey & Schaldenbrand featured on Good Day Atlanta
Eros World Tapas Bar featured on Better Mornings
Lilian and I were introduced through a mutual acquaintance as we discussed the possibility of her agency doing PR for my hotel. We immediately bonded as kindred spirits as we saw in each other a strong work ethic, a dedication to getting results, and a willingness to go the extra mile to ensure clients are happy. As we've worked together, she continues to prove any company smart enough to hire her agency will find no greater partner that views your success and strong ROI as the only qualifier of her agency's value. Her personal attention, frequent communication, and endearing positive attitude makes you feel confident that you are in the best and most capable hands. And when it comes to Lilian, you most certainly are!