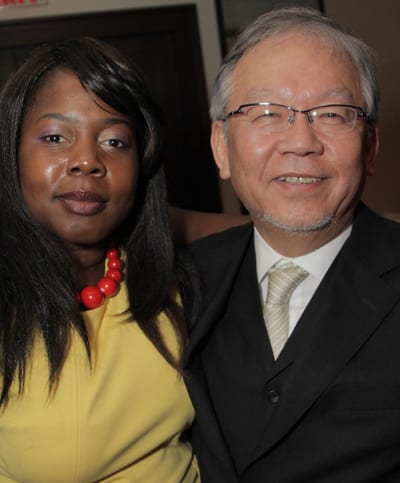 Lilian Raji with our client Keishi Ikeuchi, President of Ikeuchi Organic at New York City Premiere of Ikeuchi Organic 2014 Harvest
"I was introduced to the fascinating world of public relations at a boutique PR agency, where after proving my worth with tasks other interns couldn't wrap their heads around, the owner threw me into the deep end and challenged me to generate publicity for their client, Swissôtel Chicago. Always a lover of challenges, I set my sights on finding some way to have the hotel featured on the Oprah Winfrey Show.
When I finally reached the executive producer for the show, she told me the Oprah Winfrey Show had a longstanding relationship with the Omni Hotel, so another hotel couldn't be featured. However, they were looking for a back-up hotel on the frequent occasions the Omni is booked. There would be no publicity, but the Swissôtel would earn substantial revenues from the bookings.
Excited by this turn of events, I ran to the PR agency owner to share my coup. The agency owner told me to drop it since the hotel would not pay them for this accomplishment.
I've never forgotten this experience as it set the benchmark for what my agency would never be. As an intern, I was getting paid only a stipend. It would have cost the agency nothing more to pass the opportunity on to their client. And while a sales opportunity is not publicity, I suspect the client would have been appreciative."
– Lilian M Raji
Lilian and I worked together on one of the most successful pre-Emmy charitable gifting events in Hollywood. She managed the relationship between her client (ST Dupont) and the media, the event attendees, her clients and my staff –her work was seamless, comprehensive and cohesive. She is professional, creative and a delight to work with.
Jane Ubell
Managing Director
Madison & Mulholland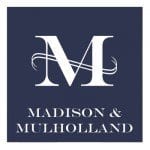 OUR VALUES
We believe in taking the road less travelled because innovation is rarely found in the tried and true.
We believe a solution can always be found once you alter your perception of the problem.
We believe receiving a rejection is just the first step.
We believe success cannot be achieved without hard work. PERIOD.
We believe in not wasting money.
We believe the cheapest is not always the best; yet the finest, regardless of high or low cost, will always prove its worth.
We believe if you're quiet and listen, people will tell you everything you need to know about them.  And subsequently, how you can help them.
We believe when clients put their faith in us to help them resolve a problem, we are obligated to not let them down.